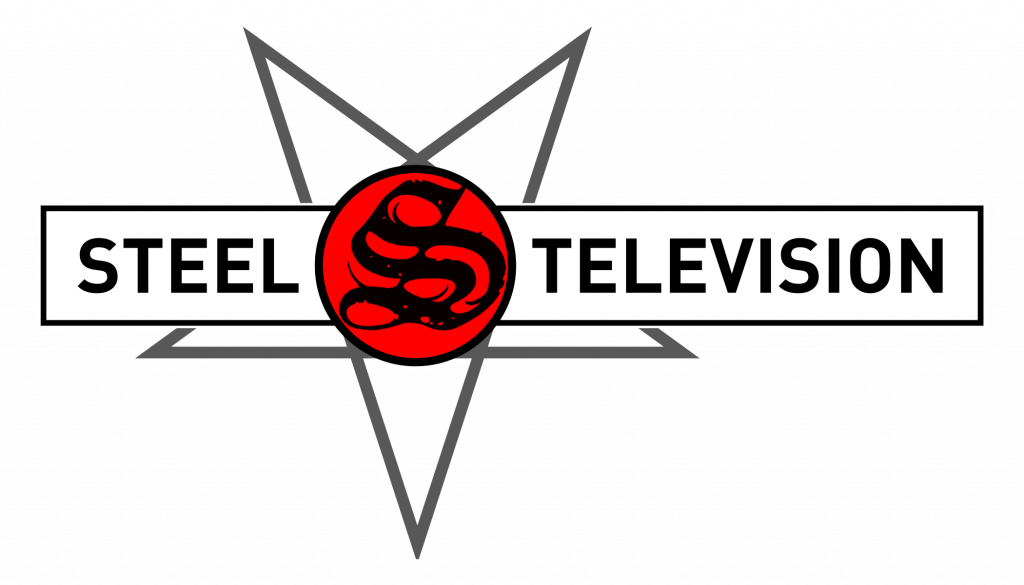 CULT OF FIRE - Live in the Underworld, Výpustek Cave @SteelTV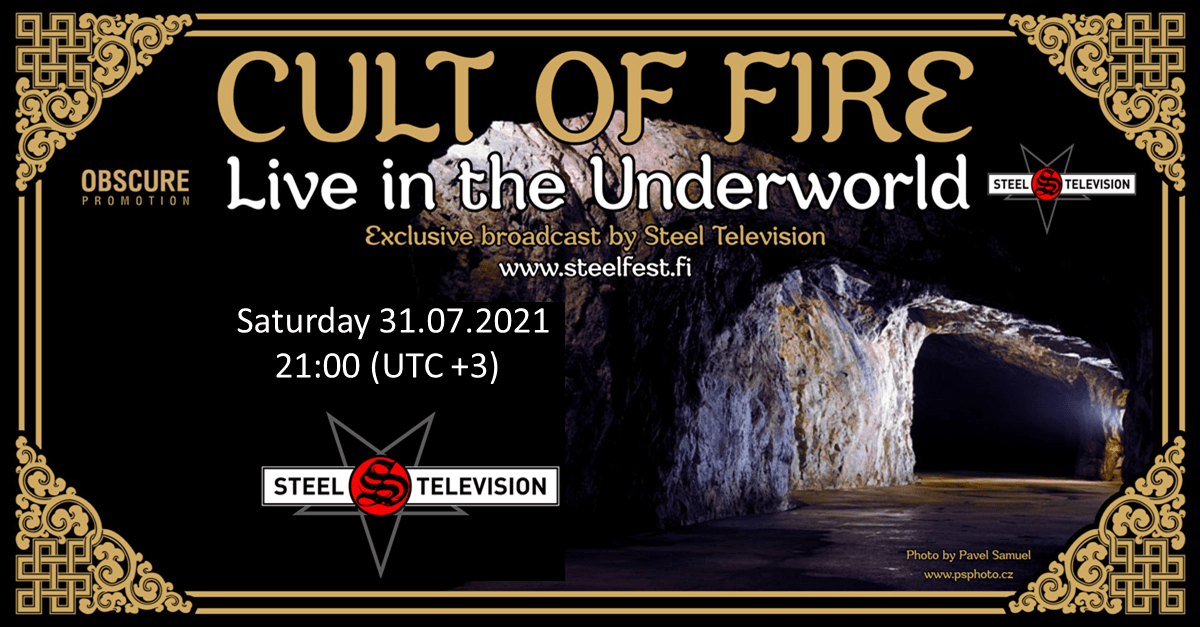 CULT OF FIRE will delve into the "Dragon's Cave" of the Vypustek in Moravian Karst and enrich their art with something that will give their performance a mysterious and literally unearthly aura in the labyrinth of dark corridors and domes.
EXCLUSIVELY at SteelTV !



Now all SteelTV content available!

First SteelTV broadcast from SteelChaos 2020 FULL GIGS available from (recorded 30-31.10):
Archgoat, Horna, Goatmoon, The TrueWerwolf, Vargrav, Barathrum, White Death, Warmoon Lord, Morgal,
Thyrane, True Black Dawn, Azaghal, Sacrilegious Impalement, Lord of Pagathorn, Black Beast,
Kalmankantaja and Azazel.
ZURIAAKE FULL GIG live from China at SteelTV (recorded 26.12 2020)

WHITE DEATH and BLOOD CHALICE full gigs (recorded 23.01 2020)

Finnish black metal documentary
"ETERNAL FLAME OF GEHENNA" available at SteelTV !
STEEL TV STANDARD
SUBSCRIPTION
9.90 €
/ month




All Steel TV content

Support hordes pack

Support Hordes
SUBSCRIPTION
29.90 €
First month
( then 9.90€ / month )


All Steel TV content

Support hordes pack (button & sticker)
with worldwide shipping
Monthly subscription grants access to all currently available Steel TV content, including VOD clips and LIVE broadcasts. Available content may vary on monthly basis
Subscription requires valid credit or debit card and
recurring subscription will auto renew monthly until cancelled by customer